Romantic Bohemian Retreat: Zbiroh Castle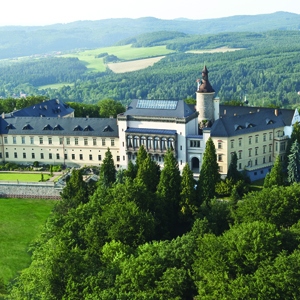 Romantic Bohemian Retreat
For a romantic getaway, stay at Zbiroh Castle, where old world traditions still exist. This five-star Neo-Renaissance castle, only 43 miles from Prague, is perfect for a special occasion. Step back in time and stay in this castle, once owned by three different emperors, with a picturesque country setting.
Includes:
1 Night Zbiroh Castle
Afternoon Tea
Wellness Package including Massage
1 Candlelight Dinner
1 Tavern Lunch
Breakfast Served in Room
About Avanti Destinations
MISSION STATEMENT
Avanti Destinations connects the components for customized international travel utilizing our technology and educated staff. We deliver a unique vacation experience solely through acting as the travel agents' travel agent!
WHO WE ARE
Avanti Destinations, formed in 1981, is a customized international tour operator, and a long time member of USTOA and ASTA. We are headquartered in Portland, OR and privately owned.
WHAT WE DO
We offe
...
Day
Destination
1
Zbiroh Castle
2
Zbiroh Castle